Friday, October 17, 2008
A
way out
of our current financial difficulties. Perhaps companions. Securitization of soiled doves? An idea with legs.
Kim
About Me
Name: Kim
Location: Paris, France
An American ex pat making a home and creating her life in Paris
Kim Supports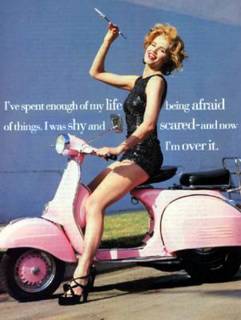 I have spent enough of my life being afraid of things. I was shy and scared-and now I'm over it.
Of Interest and Worthy of Consideration
Style and Sustenance
Previous Posts