Monday, May 04, 2009
Oh how I wish I had thought of THIS!
Here's Andrea's
website
.
Hat tip to
Radical Vixen
for the link.
Kim
About Me
Name: Kim
Location: Paris, France
A former American ex pat, who is now French. I travel extensively for business and pleasure, when in France, I split my time between my apartment on Montmartre and my village home by the Bay of Biscay
Kim Supports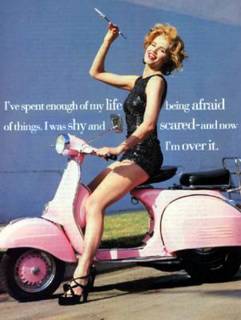 I have spent enough of my life being afraid of things. I was shy and scared-and now I'm over it.
Of Interest and Worthy of Consideration
Style and Sustenance
Previous Posts