Cleaning out the virtual closet or more stuff that will never be posts but is worth sharing.
Porn the new
sex ed
? Watching that got me thinking about these posts (
1
,
2
) by Lindsey G. who writes the series
The Conflicted Existence of a Female Porn Writer
, at McSweeney's. The series is great stuff and her interlude with Ron Jeremy is hilarious.
Advertising Fail
Thanks to the
Daily Dish
.
Meg Zimbeck rates Paris'
Best Butts of 2010
.
Date rape-preventing lip gloss
. No it's not hemlock based.
Grace the Spot
: Stuff lesbians like.
Locking the Wikipedia article on our sex life
.
Misspelled tattoos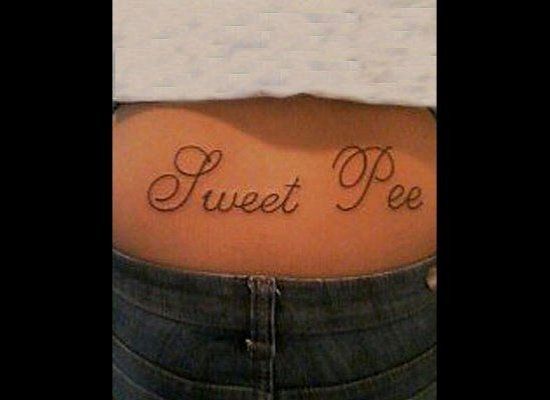 Rare Photos of Famous People
Madonna circa 1975.
Things Bears Love
.
This is really, really cool!
And last, but maybe least...
That's all folks
Kim