Tuesday, March 15, 2011
From the Dept. of You Can't Make This Stuff Up:
Snake bites model's breast,
snake dies
...of silicone poisoning.

Kim

About Me
Name: Kim
Location: Paris, France
An American ex pat making a home and creating her life in Paris
Kim Supports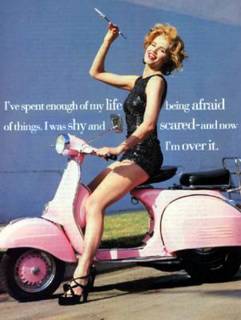 I have spent enough of my life being afraid of things. I was shy and scared-and now I'm over it.
Of Interest and Worthy of Consideration
Style and Sustenance
Previous Posts